With over 30 years of experience, Lakeland Communications strives to always bring you the highest quality and service. Our emergency vehicle technicians will provide your agency with the newest and best technology. Our services include installations, changeovers and repairs in the Chicagoland area.
Installations -

 

Changeovers -

 

Service Repairs
Upfiting & Outfiting
Please feel free to contact us for an individual meeting at 847-245-4800 Call or TXT us.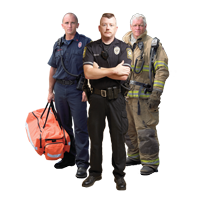 We service all emergency vehicles from police cruisers to fire trucks to specialty vehicles.
Installations: If you have a brand new vehicle that needs the latest equipment and technology look to the best. We strive to offer the highest quality equipment along with the best service. From installation of new equipment to exploring new options for your equipment purchases.
Changeovers: Need to fix up an existing vehicle with new equipment?  Public Safety changeovers are done ONSITE and are completed in 1 to 2 days for standard. No job is too big or too small for us.
Service Repairs: All work is done onsite to provide you with fast service to get your vehicle back in service.  Our vans are fully stocked with a wide variety of inventory, and as a result, our standard turn around time for installation and changeovers is normally 1 – 2 days.
All Equipment to Equip a Cruiser and all Emergency Vehicles 
Lightbars
Consoles
Mobile Radios
Siren/Lightbar Controllers
Corner Strobe Kits
Deck Lights
Grill Lights
Aux. Lighting

Headlight Flashers
Siren Speakers
MDT Systems
Mobile Video Cameras
Partitions
Gun Racks
Prisoner Transport Seats

Trunk Vaults
Directional Sticks
Push Bumpers
Flashlights
K-9 Equipment
Many other items